It's been a while since I did a review on any kind of headphones. There's not much to talk about sometimes unless it's something I use all the time. That definitely applies to this pair of headphones, the Marshall Major IV. Without further ado, here is my long-term review.
Disclaimer: I bought the Major IV online from the Marshall Flagship Store in Lazada. I got the headphones on April 4, 2021, and have been using them for more than 6 months now.
Unboxing Experience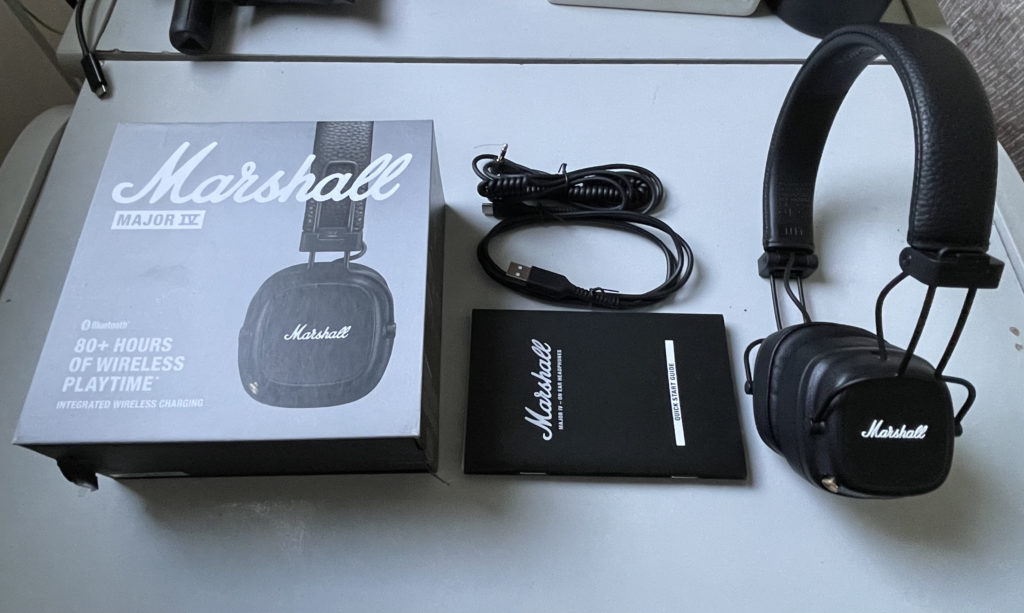 Since I didn't really do a first impressions post, might as well put this here. The unboxing experience is fairly straightforward as you get the headphones right away. You then get the rest of the contents afterward.
One thing that I'm bummed about is that the 3.5mm audio cable in the box doesn't have an inline mic anymore. I constantly use that whenever I need to use a wired connection for video calls. Now I have to attach a 3.5mm splitter and use an external mic. Yes, there are improvements with laptop mics, but the best mic is the one closest to your mouth.
Design and Build Quality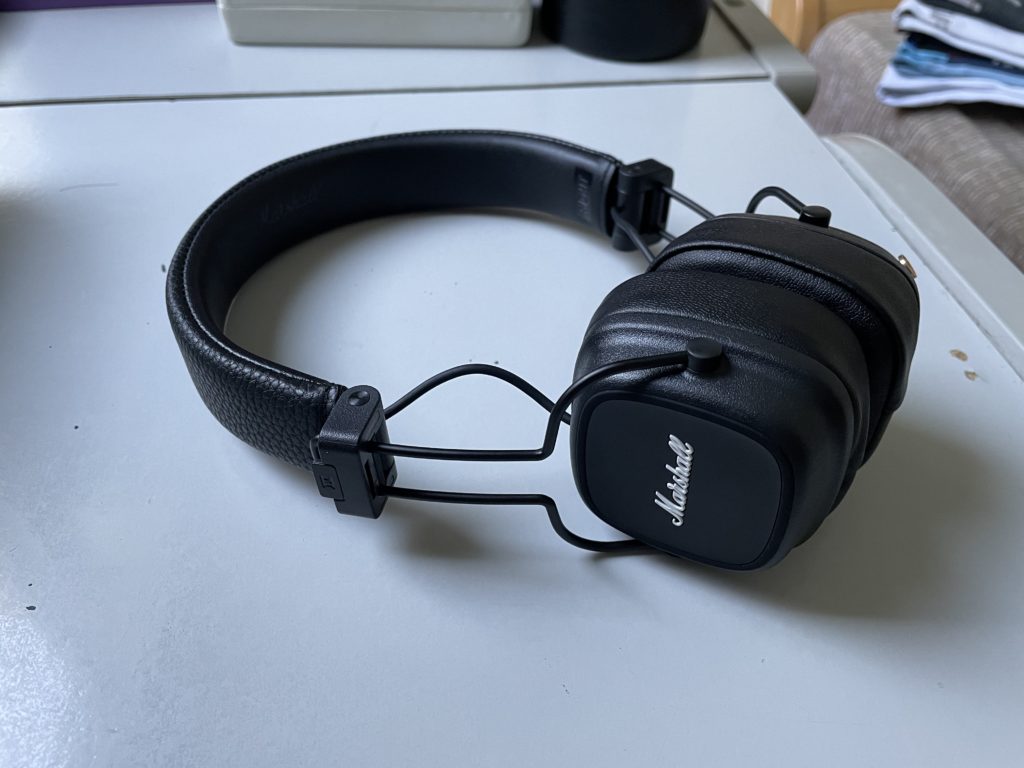 The general design of the Major IV didn't really change too much even compared to the Major II Bluetooth. It still maintains the general shape though there are changes with some aspects of it. We now get a matte black feel on the back of the cups compared to the textured leather feel from before.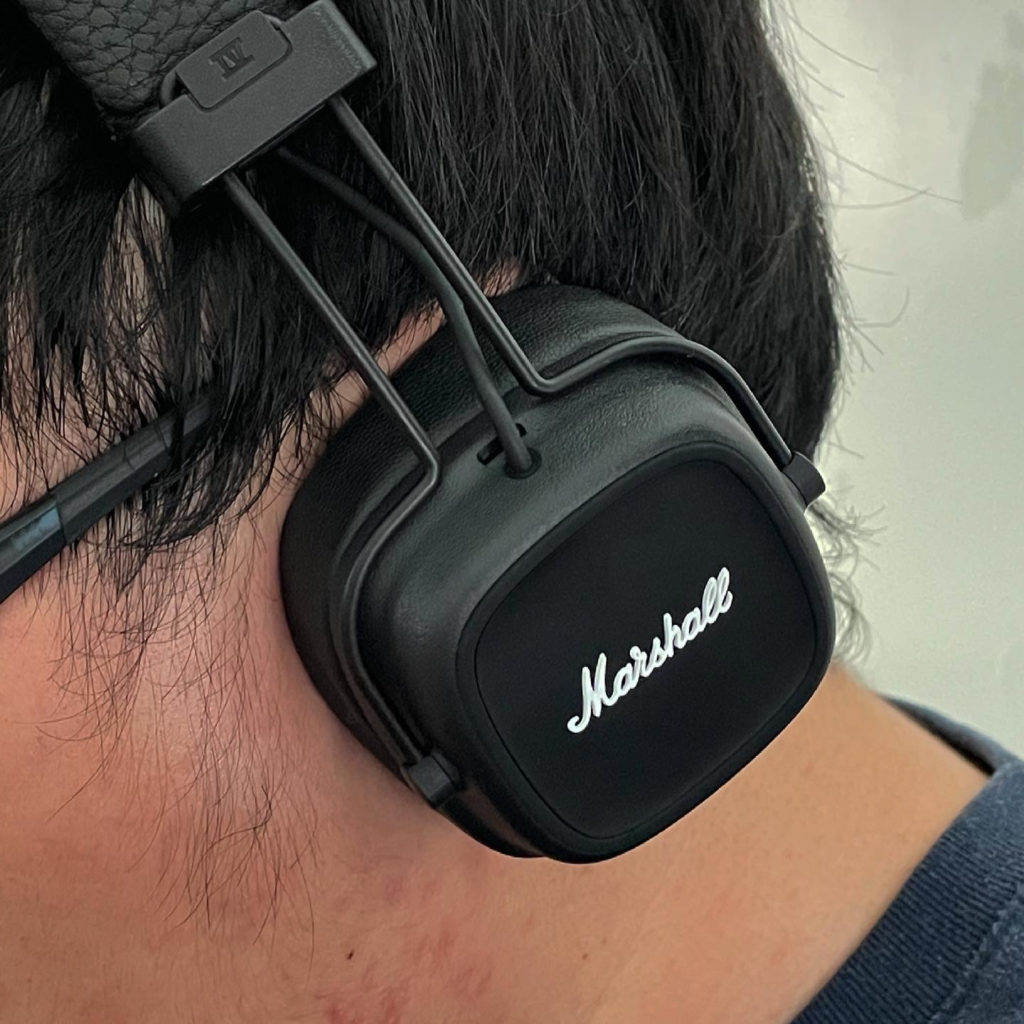 There's an IV mark on the part between the headband and the adjustment slider. The cups themselves also feel slightly different. Good thing you can still remove the cups if ever they wear out. (It happened to me with the Major II Bluetooth and I got cheap replacements on Shopee.) The headband has enough cushion and is comfy enough for me. I sometimes use headphones when I'm on a flight, so comfort is important there. (Because of a global pandemic, I wasn't able to test this with the Marshall Major IV. Thanks, COVID!)
I almost forgot that you can easily keep these headphones thanks to its foldable ear cups! I don't have much else to say about this since I already loved the design of the Major II Bluetooth.
Features and Functionality
Unlike previous Major headphones, the Marshall Major IV does away with the separate wired and wireless versions. We now just have one model with Bluetooth 5.0 and a 3.5mm port. This flexibility is what drew me to a pair of Marshall headphones in the first place. They're not too expensive compared to more high-end headphones and I personally don't like the feel of over-ears.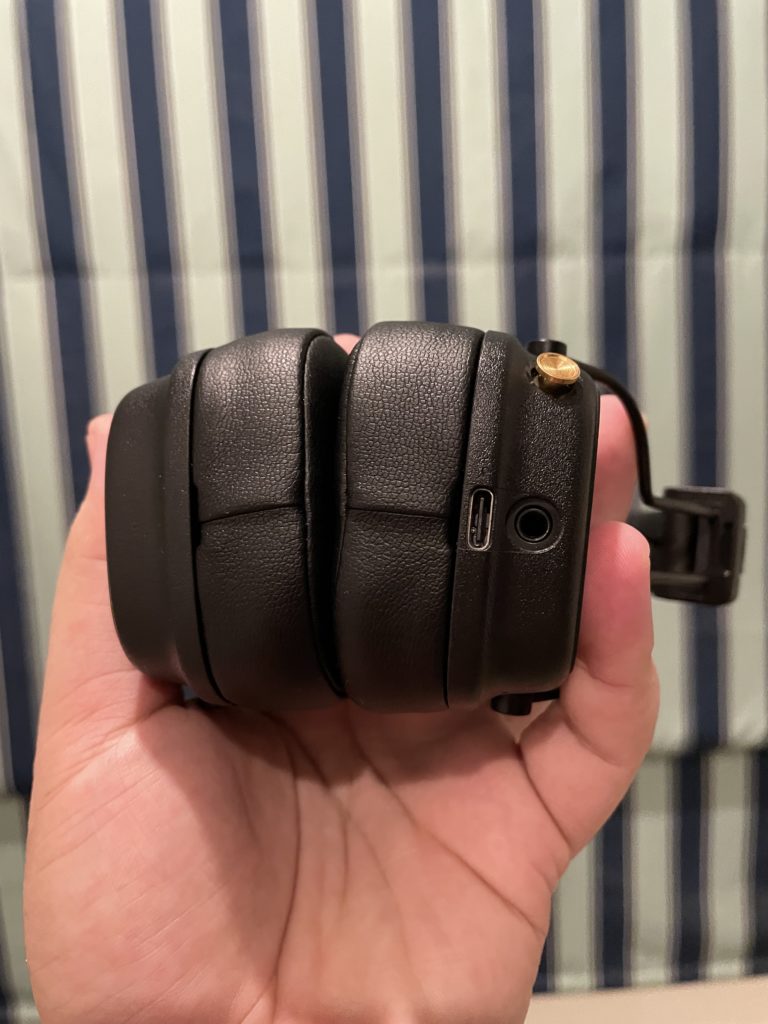 I appreciate the fact that it has a USB-C port for charging since most of my non-iPhone cables are already USB-C. It's a bit of a hassle sometimes when you want to use the Major IV with a wire then you're charging it.
An advantage of having Bluetooth 5.0 is being able to connect to two devices at once. I did try that out with the Marshall Major IV and it works so well! It's just not easy to switch between those two devices though. Here's hoping Marshall Headphones thinks about that in the future. I also don't like that there's no way to manage or adjust anything with an app.
The control knob itself has a good tactile feel and the functionality is easy to learn. As I said earlier, I wish there were additional controls to switch between connected devices.
Sound Quality
Before I get into this, I want you to know that this is just my personal experience. My ears are different from yours, so this is just a guide on the quality you can expect from the Marshall Major IV.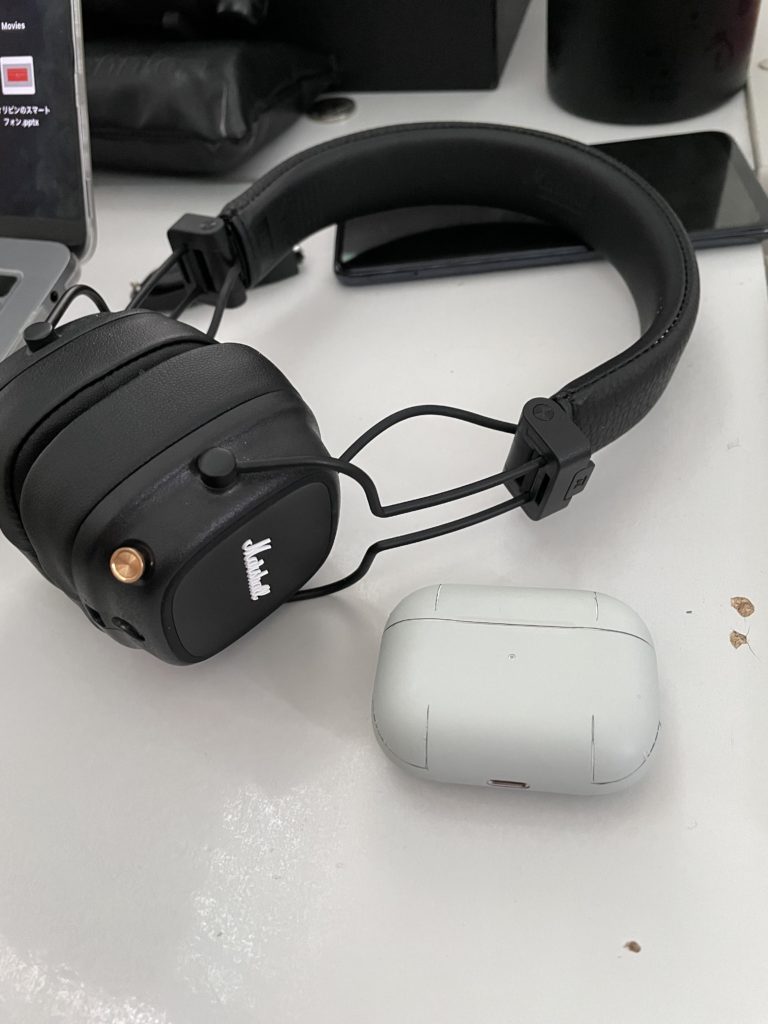 Whenever I feel like listening to music more, the Major IV is my general go-to. It has a more full sound than any of the wireless earbuds I've tried. It isn't really bass-heavy though, so those who are into that shouldn't go for this. The mids and highs are good enough for me since both don't really stand out too much.
Microphone
The microphone on these headphones are fine, but you can't get away with doing quick audio recordings here. I'm still bummed that there's no inline mic on the 3.5mm audio cable.
Battery Life
If there's one big advantage that the Marshall Major IV has, it's the battery life. I'm not entirely sure if I actually reached 80 hours of use, but I FEEL that it does. Even trying to remember the last time I charged these headphones was a head-scratcher! A downside of that is how long it takes to charge though. Complaining about charging speed on these is basically nitpicking. They can basically last for multiple flights and then some!
Should You Get the Marshall Major IV?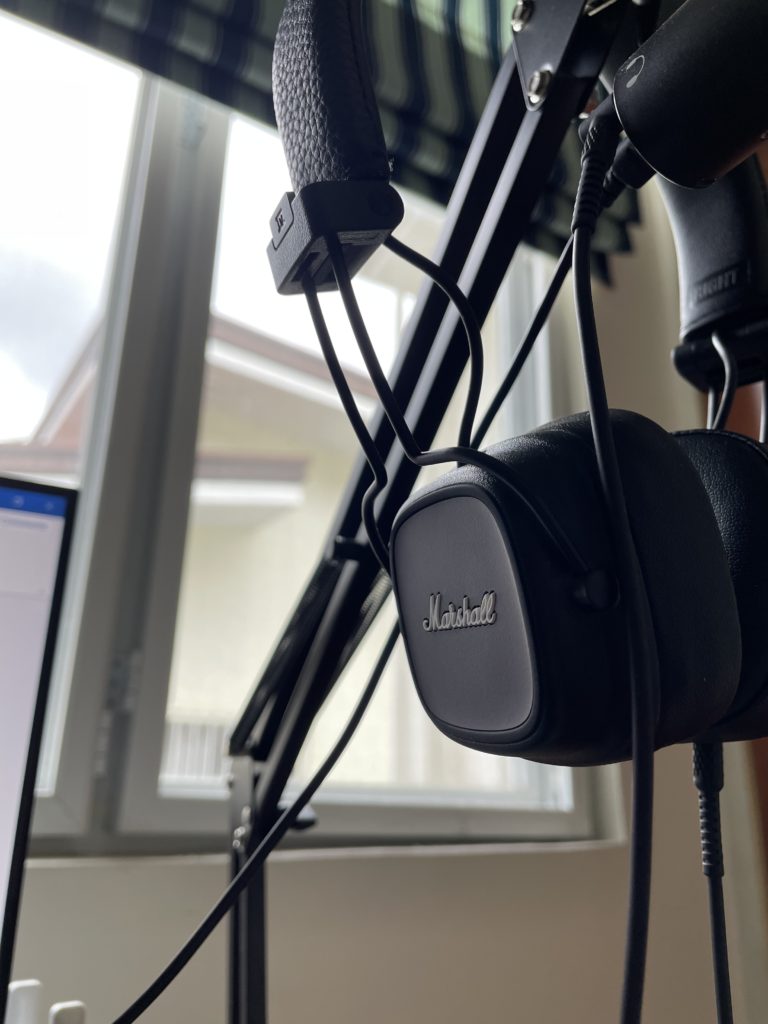 If you want a more premium feel with your headphones but still manages to sound good in most cases, this is it. I may be biased with the design but you gotta admit that it looks unique. (Marshall Headphones even released a Brown color for the Major IV!)
My only major complaint is that the audio cable doesn't come with an inline mic. All the rest are basically positives, especially that long battery life! If you need Bluetooth headphones that can hang with you when we can FINALLY travel again, this is for you.
Audiophiles may scoff at this pair and its P8,690 price tag could turn off thrift seekers. Despite that, I think more casual users will appreciate the premium feel without sacrificing on sound quality too much. I guess slapping that Marshall brand on these headphones aren't just for show.
Pros
3.5mm audio cable lets you use these headphones whether wired or wireless
80-hour battery life is legit that you don't think about it
USB-C charging is a nice touch
Control knob works as advertised
Cons
No inline mic on the 3.5mm audio cable
Built-in mic of the Major IV could be better
Not for audiophiles or fans of bass-heavy music
You can get the Marshall Major IV headphones on Digital Walker physical stores in the Philippines, the Digital Walker online store, and through the Marshall Authorized Store on Lazada and Shopee.
What do you think of the Marshall Major IV headphones? Are there features here that would help you decide? Sound off in the comments below!