As travel comes back in full swing, airasia wants to be part of speeding things up! If there's a common problem with traveling, it's the planning and booking. The company believes that traveling does not need to be stressful. Good thing that there's an all-in-one application for your traveling needs and at the best value – the airasia Superapp!
The airasia Superapp is the latest online travel agency (OTA) platform that conveniently provides necessary travel services, all in one application. The company recently launched its Explore Your Way campaign and welcomed thousands of mall-goers at SM Mall of Asia! They explored the wonders of each application's major features such as Flights, Hotels, Transport, and Rewards. Attendees got to feel a travel-based  experience focused on delivering the best value. They took on journeys of discovery, fun games, and prizes.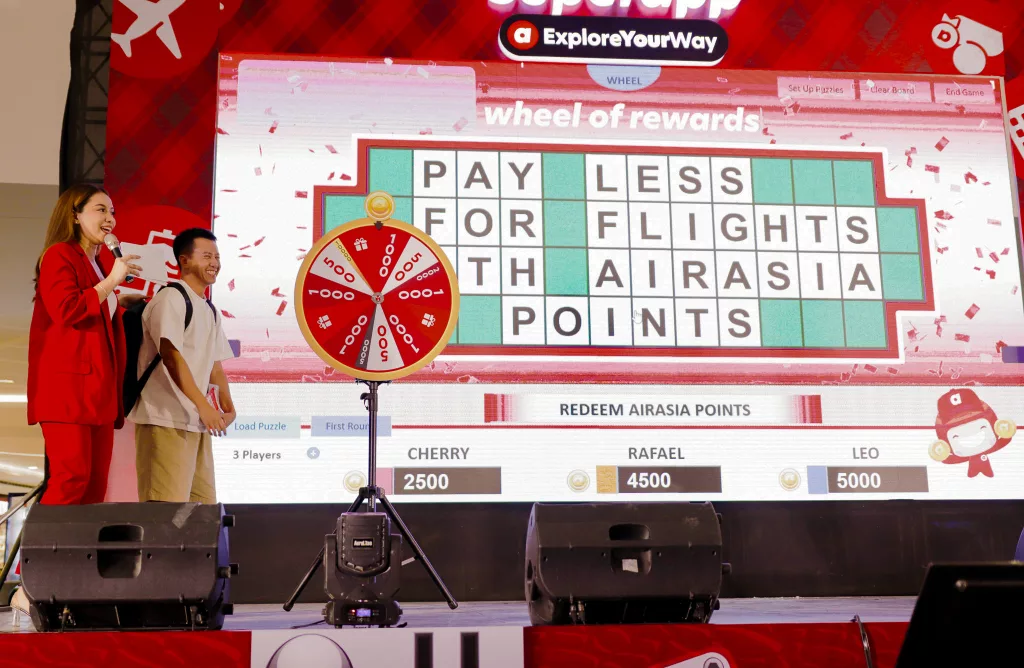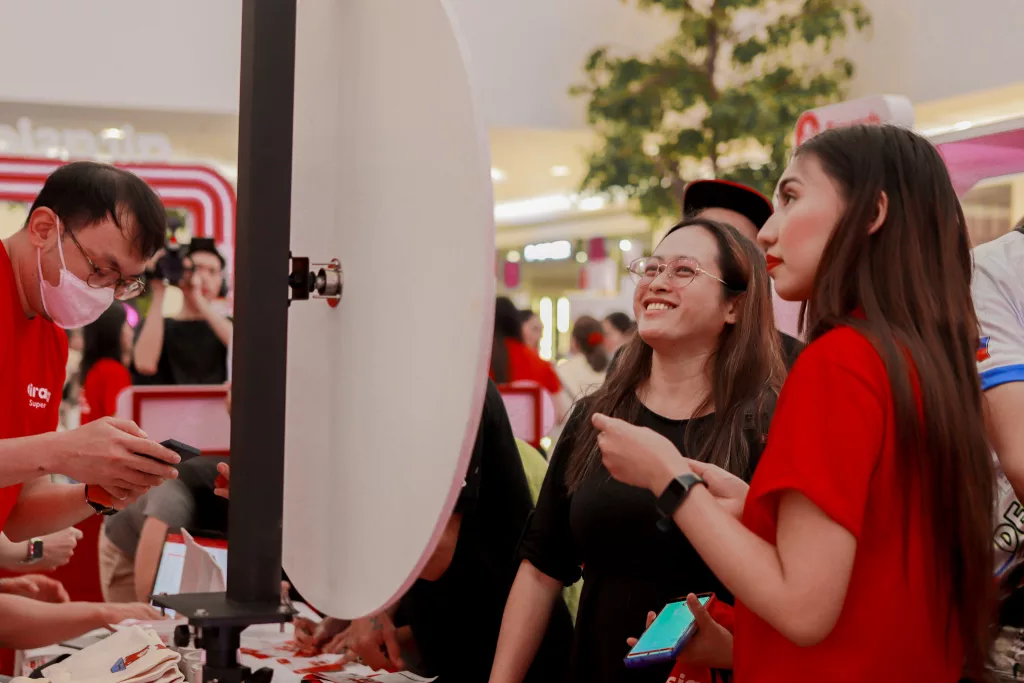 Explore Your Way Fair
With the theme "Explore Your Way", mall attendees got "boarding passes" that they used to explore the different booths. Said booths represent airasia Superapp's major lines of business (LOBs).
Here are those booths:
Dream Destination (Flights) Booth featured a world trivia game! Participants got the chance to throw a dart and land on their favourite countries and locations across the world in order to win merchandise or a travel prize.
Hotel Ball Pit Frenzy gave incredible hotel discounts including exclusive Superapp vouchers and rewards
A memory game was available at the last stop, the Rewards Paradise where attendees redeemed their prizes and promotional deals. Winners of the Rewards Paradise also had a chance of winning the major raffle draw if they checked out all the booths. Raffle draw prizes included special vouchers from airasia's partner companies, airasia superapp points, and round trip international and local flights.
The airasia Explore Your Way Fair was made possible in partnership with GCash, RCBC,  Sunlight Air, Megaworld, Red Planet, Hotel 101, Bluewater Resorts, OceanJet, The 815 Co., Bayongciaga, and Dermo Republiq.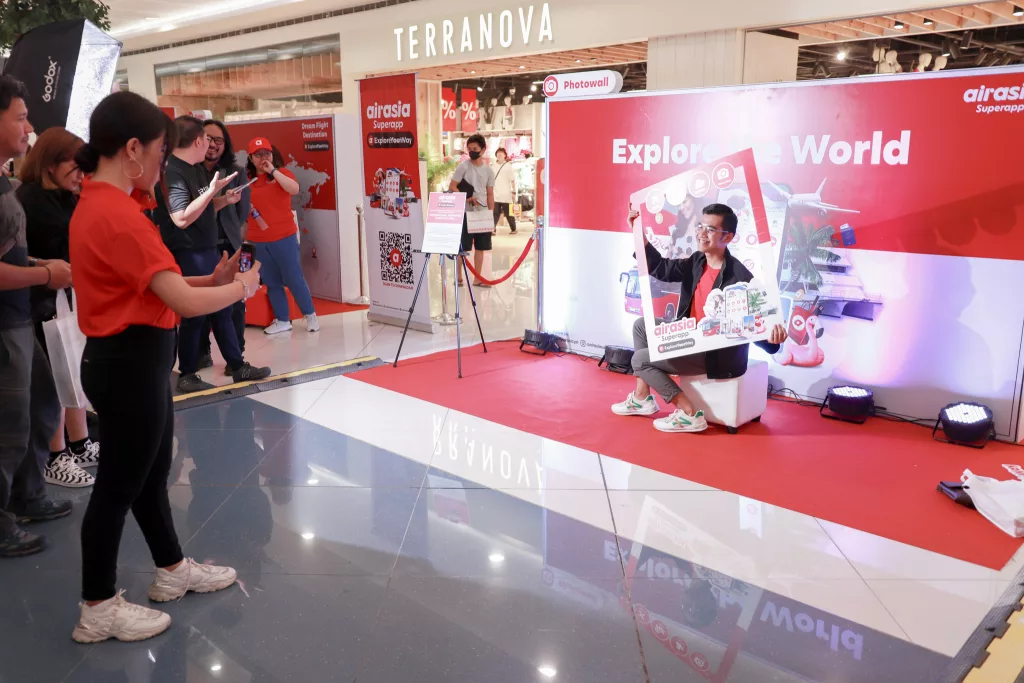 What Does the airasia Superapp Have to Offer?
airasia Superapp has the best low cost airline deals, but that's not all! You can also book hotel accommodations at the best rates with a wide-range of selection and direct partnerships. Over 900,000 hotels across the globe are available on the platform, so you are spoiled for choice! In the Philippines, airasia Superapp has fostered strong ties with the following hotels:
Megaworld Hotels and Resorts
Hotel 101 Manila
Red Planet Hotels
Berjaya Makati Hotel
Sunlight Hotel Coron, and many more
With the airasia Superapp, Capital A aims for travelers to have their well-deserved and worry-free vacation. Aside from having flights, hotels, and rewards, the app also offers convenient, tax-free shopping through its shop feature. There's also the transport feature that lets travelers book bus or ferry rides to various destinations in the country.
Through the #ExploreYourWay event launch, attendees got first-hand experience on navigating the airasia Superapp. With the goal to provide convenience for travelers, using the application is also convenient and easy, you just need to download the airasia Superapp from the App Store for iOS, Play Store for Android, or AppGallery for Huawei and key in your basic details. With a wide range of services to choose from, you are now ready to enjoy the superapp.