OPPO's Reno series always has some of the more interesting designs in the company's lineup. It's also home to more of the company's camera software features. I never thought I would be able to try out OPPO phones again, but here we are! These are my hands-on impressions of the OPPO Reno 7 Series. And yes, I got to check out both the OPPO Reno7 5G and the OPPO Reno7 Z 5G!
Disclaimer: I only got to use these phones for a few days since I just borrowed these from a friend from Manila who had access to them. This is also why I can only share my hands-on impressions of both these phones.
So Shiny!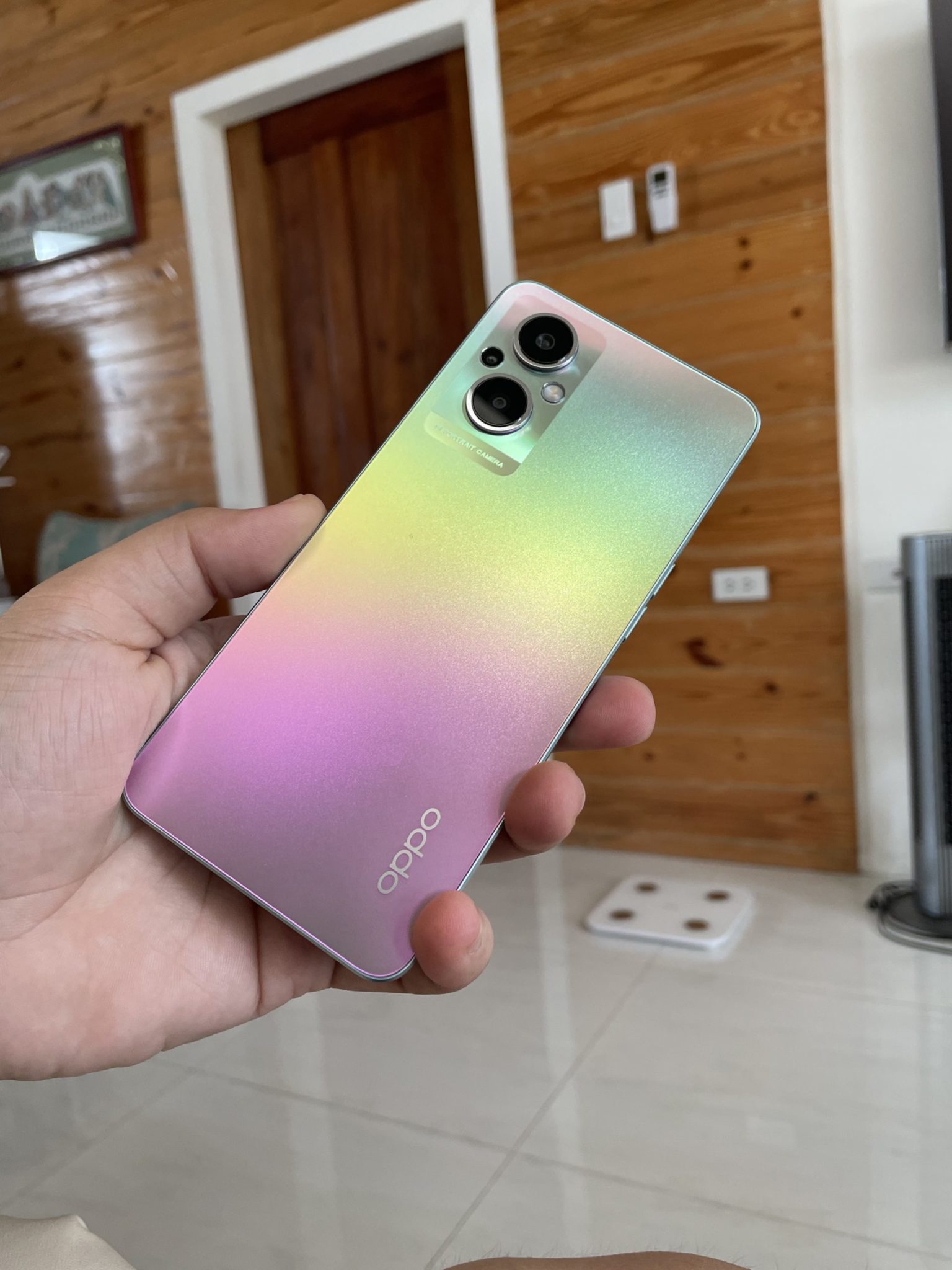 These phones really love to show off that shine! Whichever phone you choose, you're sure to get people wondering! The OPPO Reno7 5G comes in Starry Black and Startrails Blue. Meanwhile, the OPPO Reno7 Z 5G comes in Cosmic Black and Rainbow Spectrum. I clearly got the colorful options but you can always go for the black ones if you want it simple.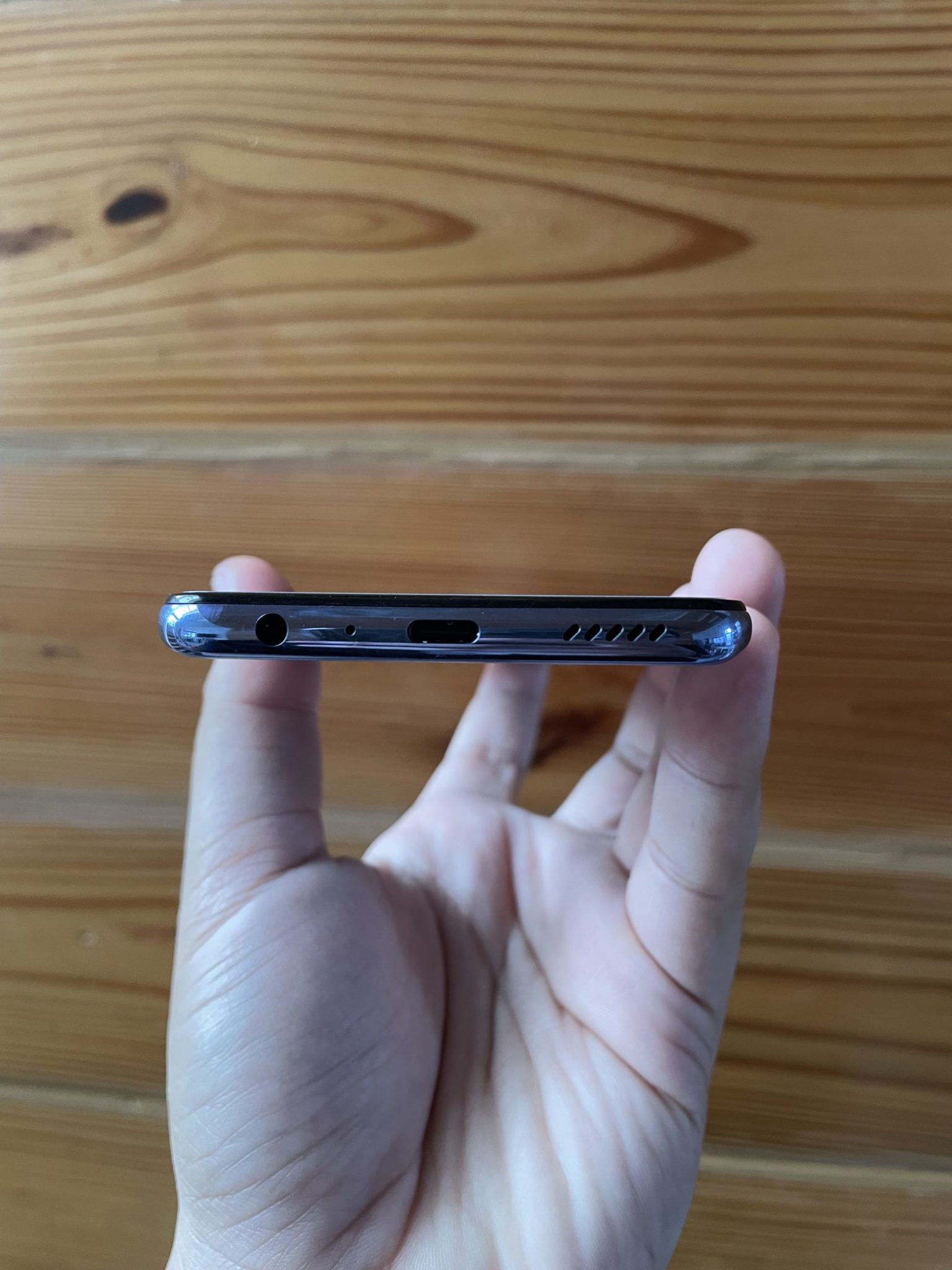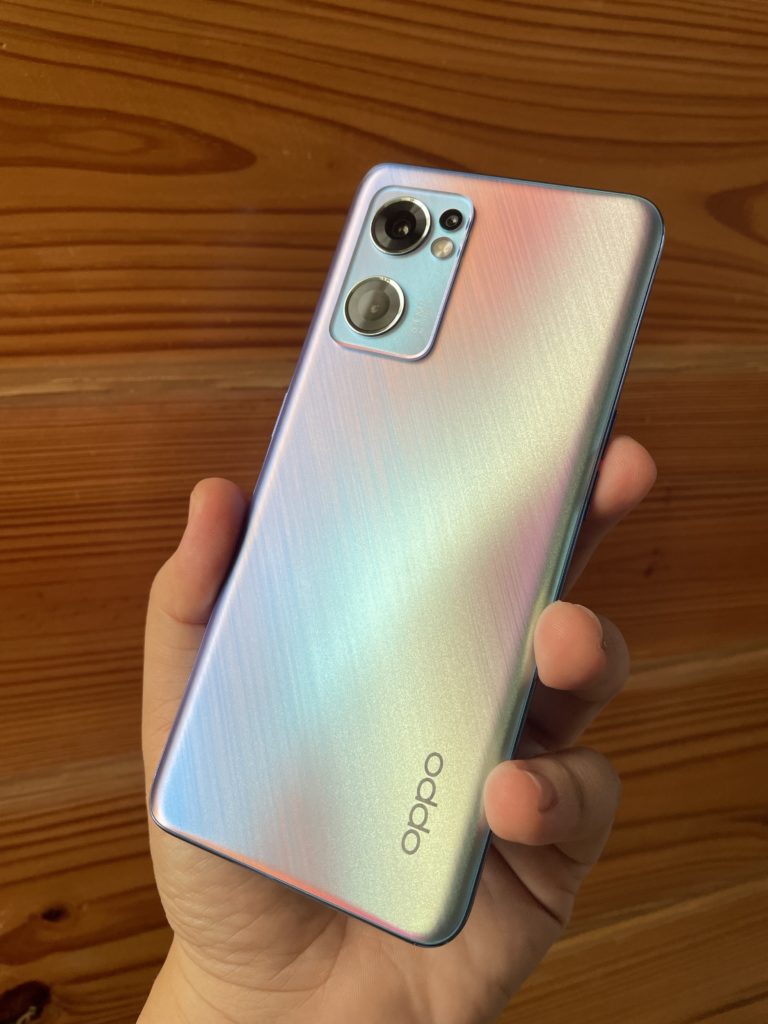 If I were to pick a favorite between the two I have with me, it would be the Reno7 in Startrails Blue. There's something about the blue color turning red that really swooned me over. I also like the curved back since the phone is longer and it cradles so nicely on my hand.
That doesn't mean that the Reno7 Z isn't pretty. I know a few people who would really be in love with this Rainbow Spectrum color. If you're also into the flat sides of many recent phones, then you'll feel right at home with this phone.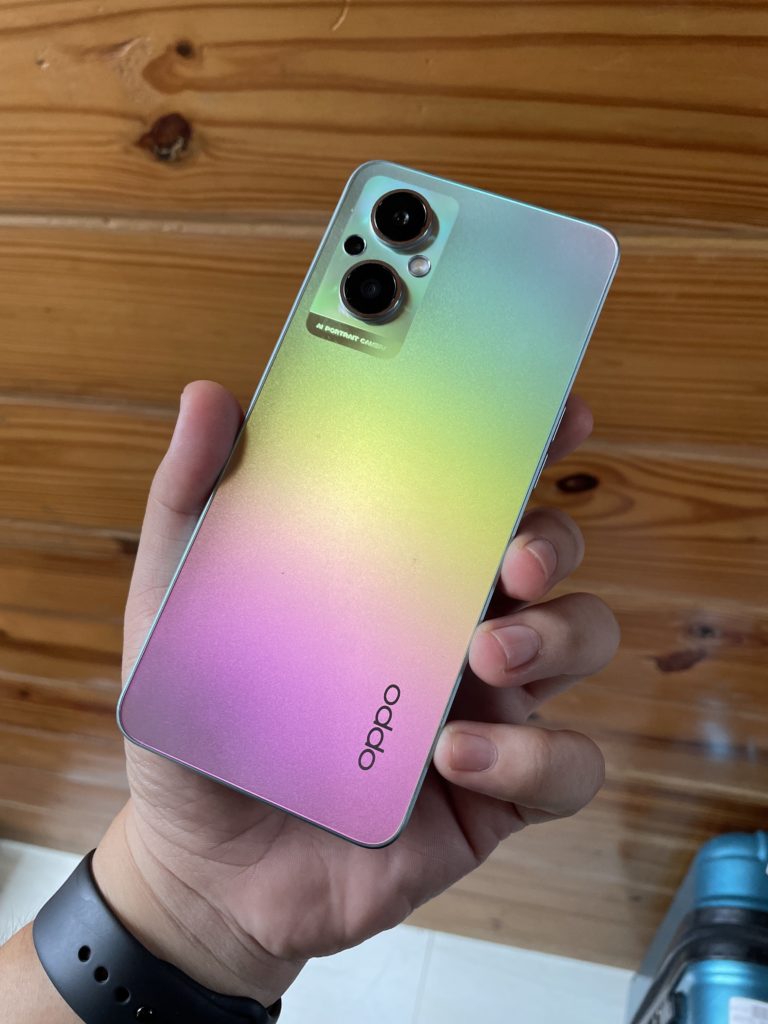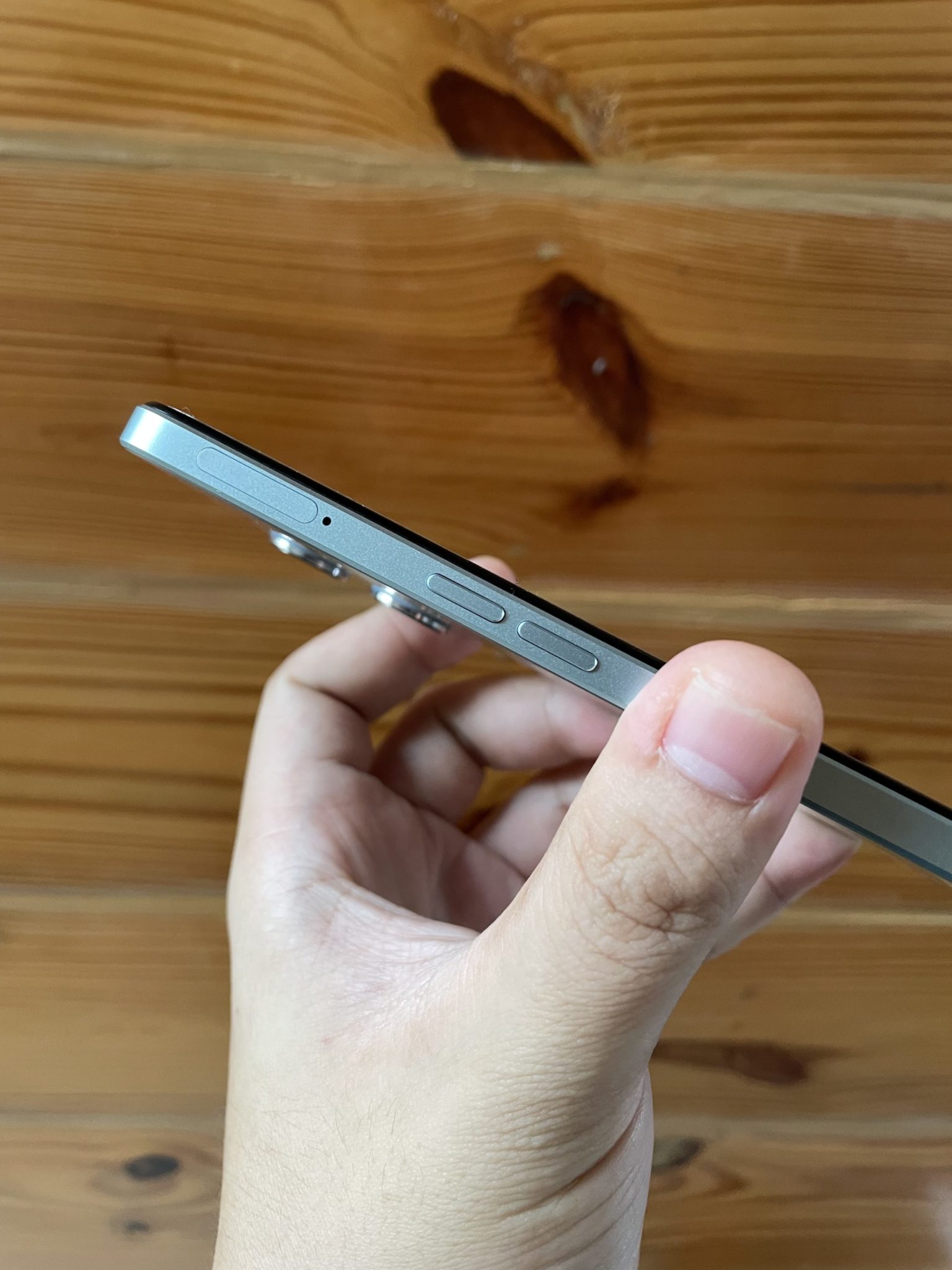 AMOLED Across the Board!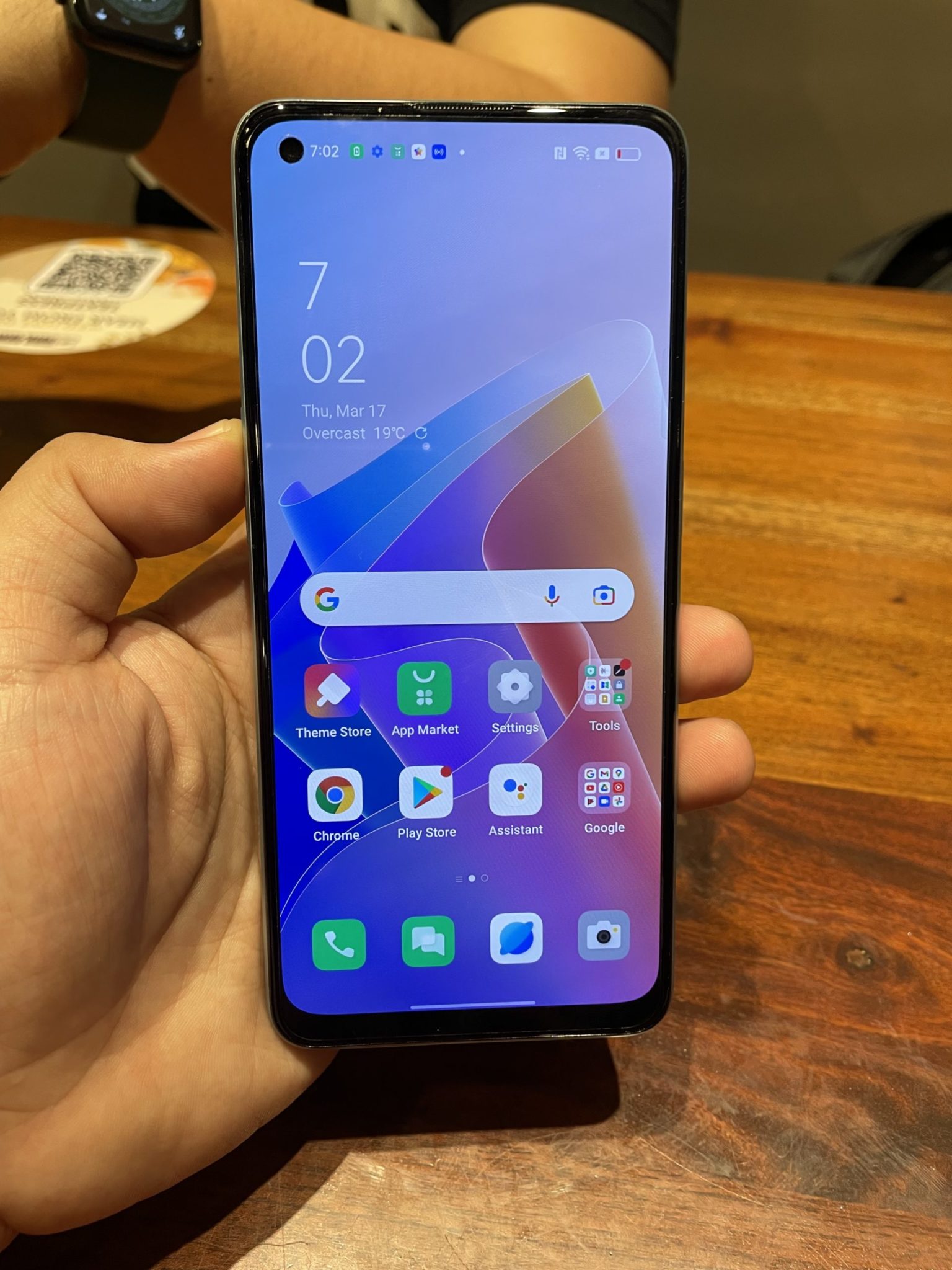 With the OPPO Reno 7 Series, you'll be sure to have a wonderful time when using it. That's thanks to having 6.4-inch AMOLED displays on both phones! While the Reno7 Z gets a 60Hz refresh rate display, the Reno7 has a faster 90Hz refresh rate display! Don't worry, both phones are Netflix HD and Amazon Prime Video Certified, allowing users to experience high-quality streaming content in even greater detail. Good thing both of them are flat displays too, making those binge-watching sessions more enjoyable without the extra glare.
I personally prefer the Reno7 because of that 90Hz refresh rate.
Good Performers!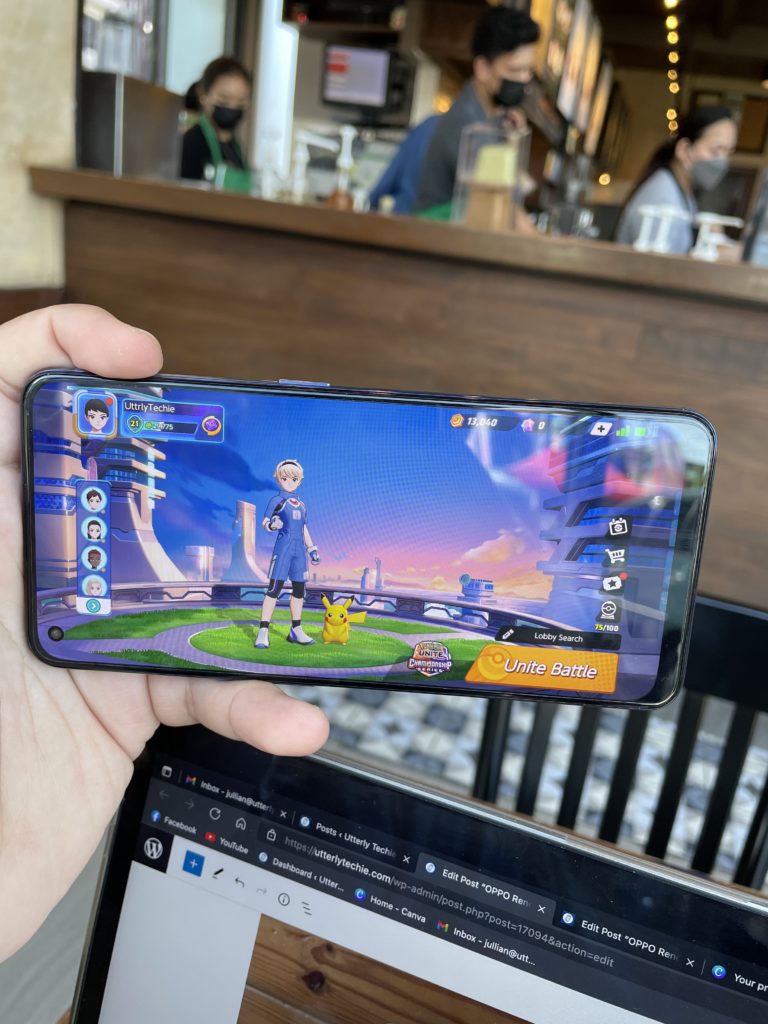 Both phones in the OPPO Reno 7 Series feel really snappy for day-to-day use. The Reno7 carries the same MediaTek Dimensity 900 5G processor while the Reno7 Z has the Snapdragon 695 5G processor. Both have 8GB of RAM but the Reno7 gets a bigger 256GB internal storage (compared to 128GB on the Reno7 Z). They both run ColorOS 12 based on Android 11 where you get a lot of personalization options and a smoother experience.
I mainly played Pokémon UNITE on both phones and I got the highest recommended setting on both. Tried Asphalt 9 as well and I did have a slightly smoother experience on the Reno7. Both phones have 4500 mAh batteries but we're getting 65W SuperVOOC charging on the Reno7 and 33W SuperVOOC charging on the Reno7 Z. (Side note: I found it weird that OPPO also calls its 33W fast charging SuperVOOC. This wasn't the case before.)
Trying out #ThePortraitExpert's Cameras!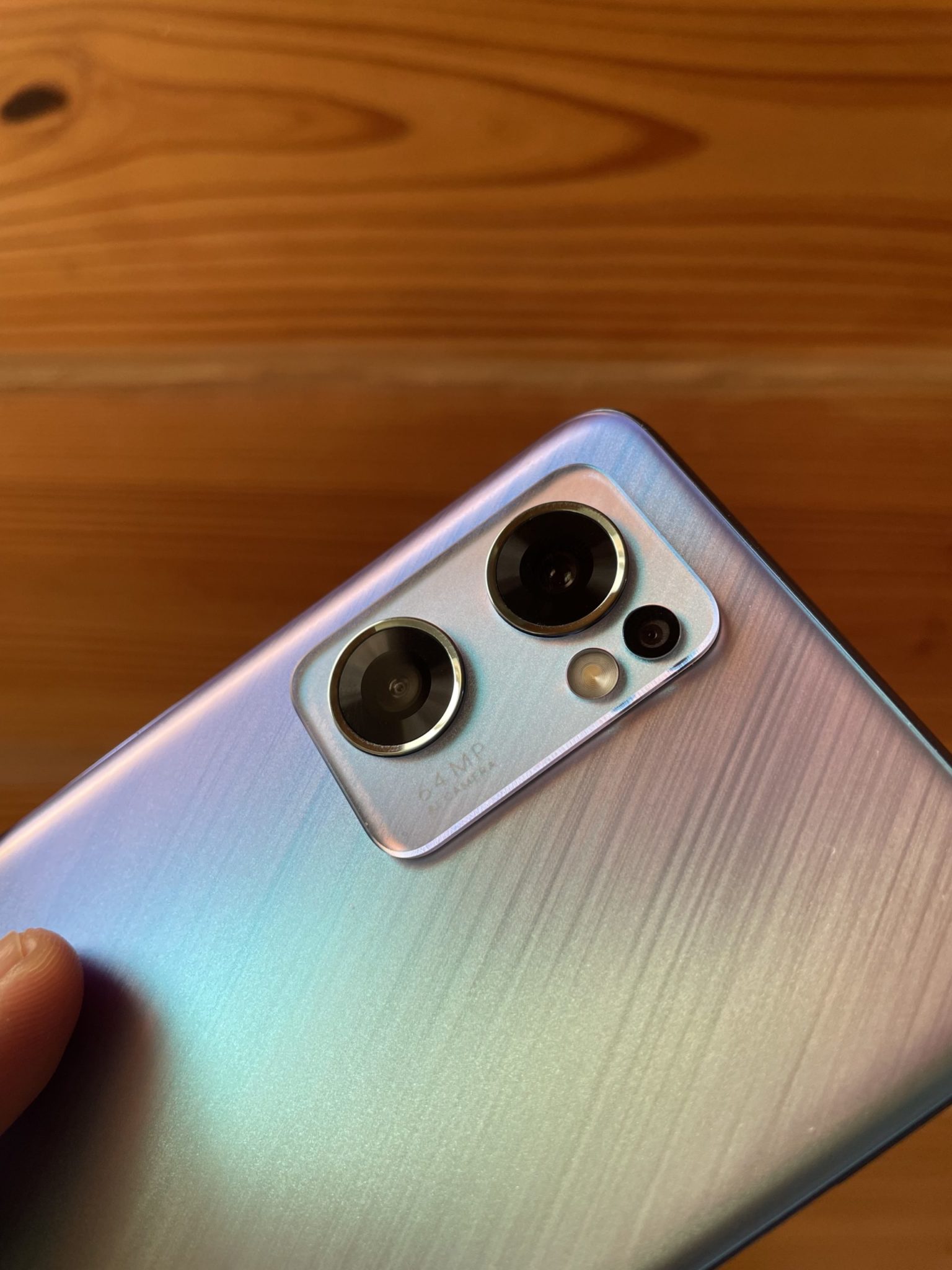 OPPO really went for the if it ain't broke, don't fix it approach on the Reno7 and Reno7 Z. Both of these phones carry a 64MP main sensor but really differ with the rest of the cameras. The Reno7 has an 8MP ultrawide camera, a 2MP macro camera, and a 32MP front camera. Meanwhile, the Reno7 Z has a 2MP macro camera, 2MP depth camera, and a 16MP front camera.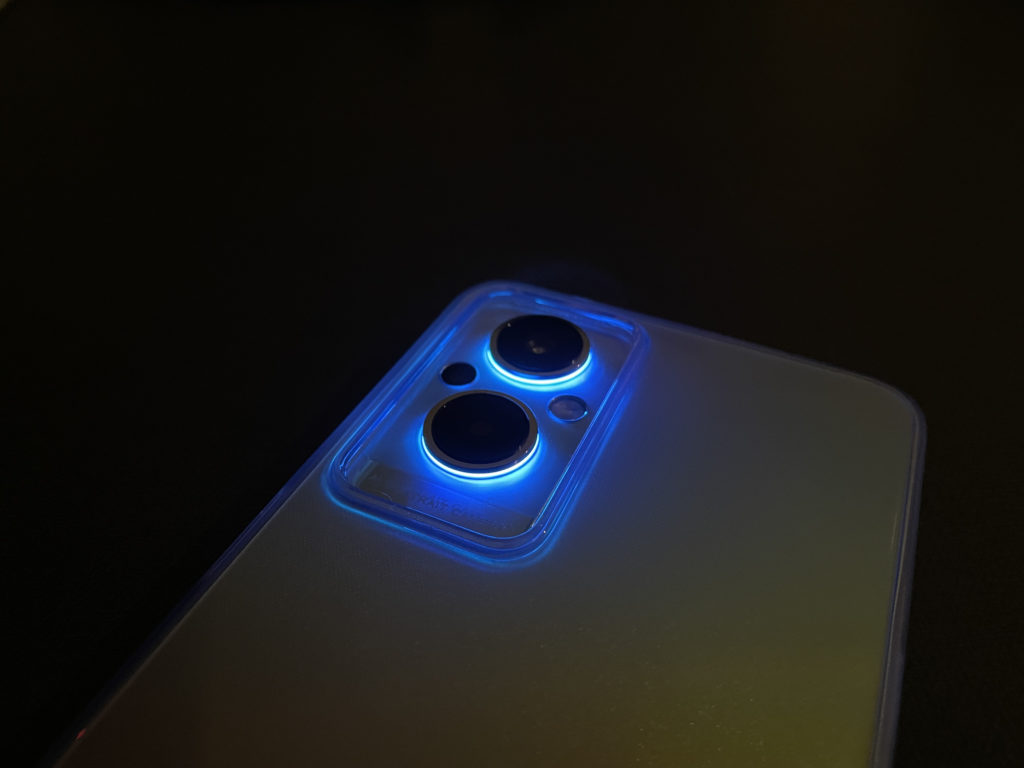 Exclusive to the Reno7 Z is a cool breathing light that lights up whenever you're charging the phone! You can even set it to light up when you receive notifications. This may feel like a gimmick, but it can be handy if you want it to be.
I tried a lot of different features, particularly the AI Color Portrait and the Bokeh Flare Portrait ones. Without further ado, here are some sample shots!
Click on the photos for full-resolution versions!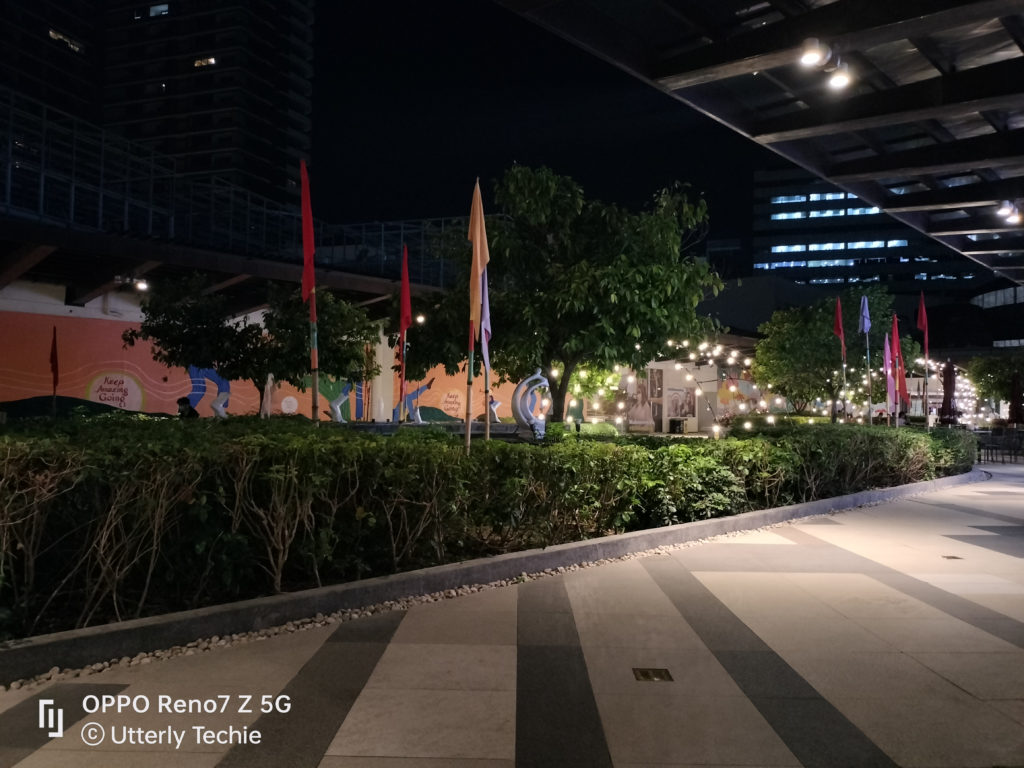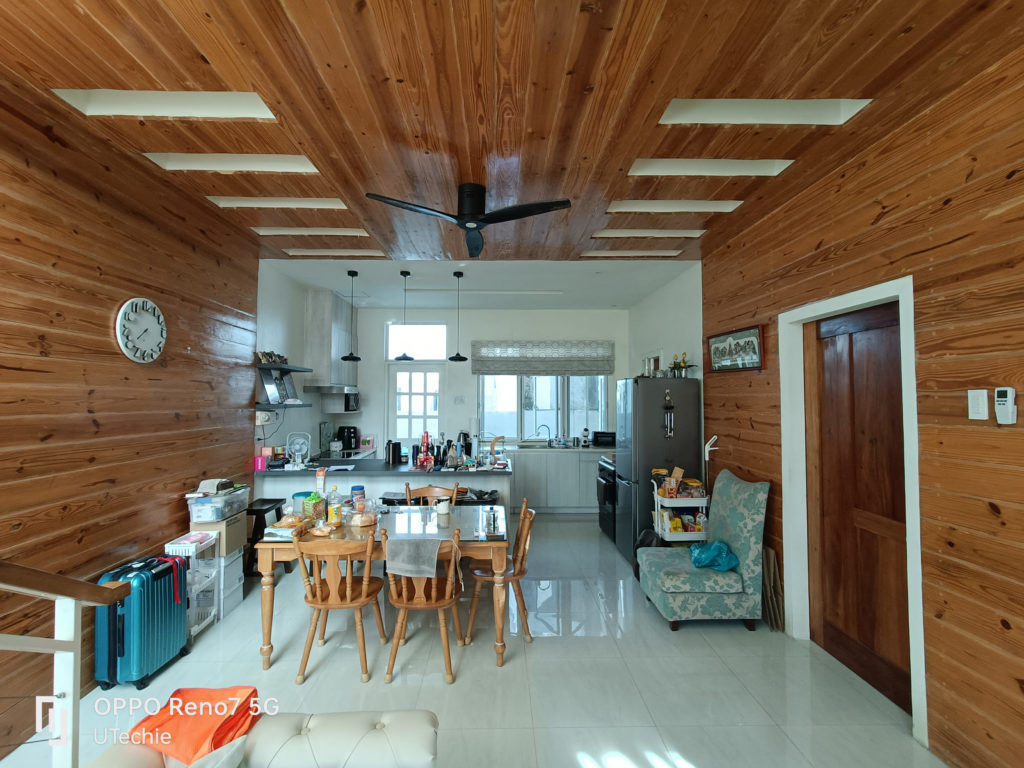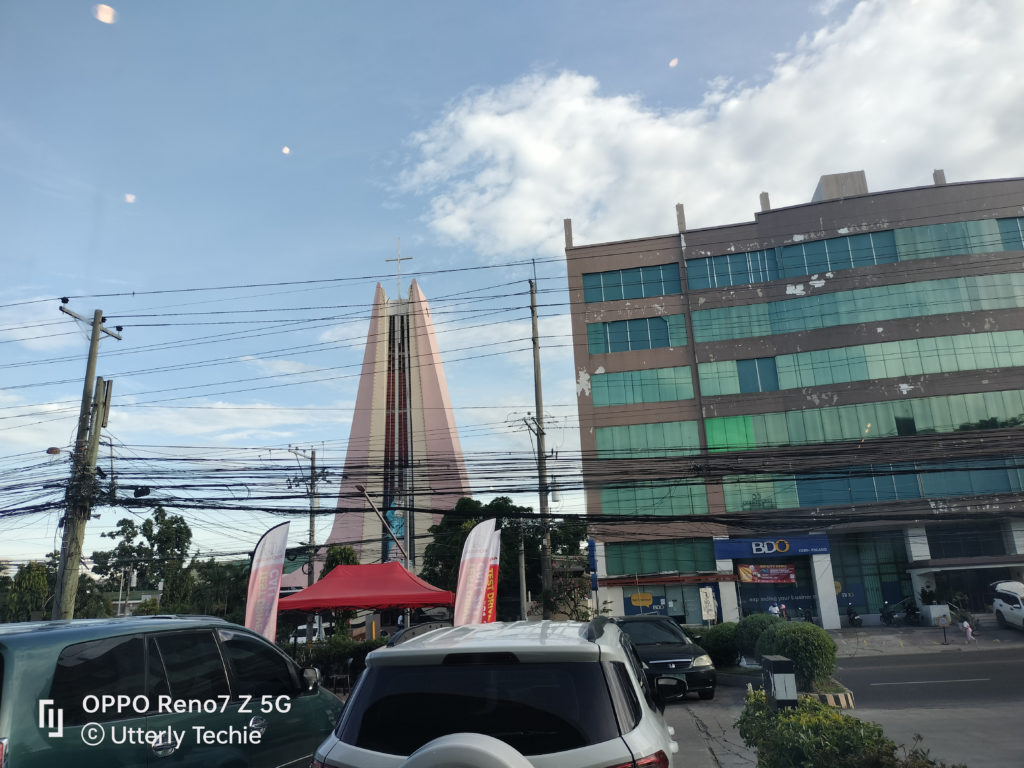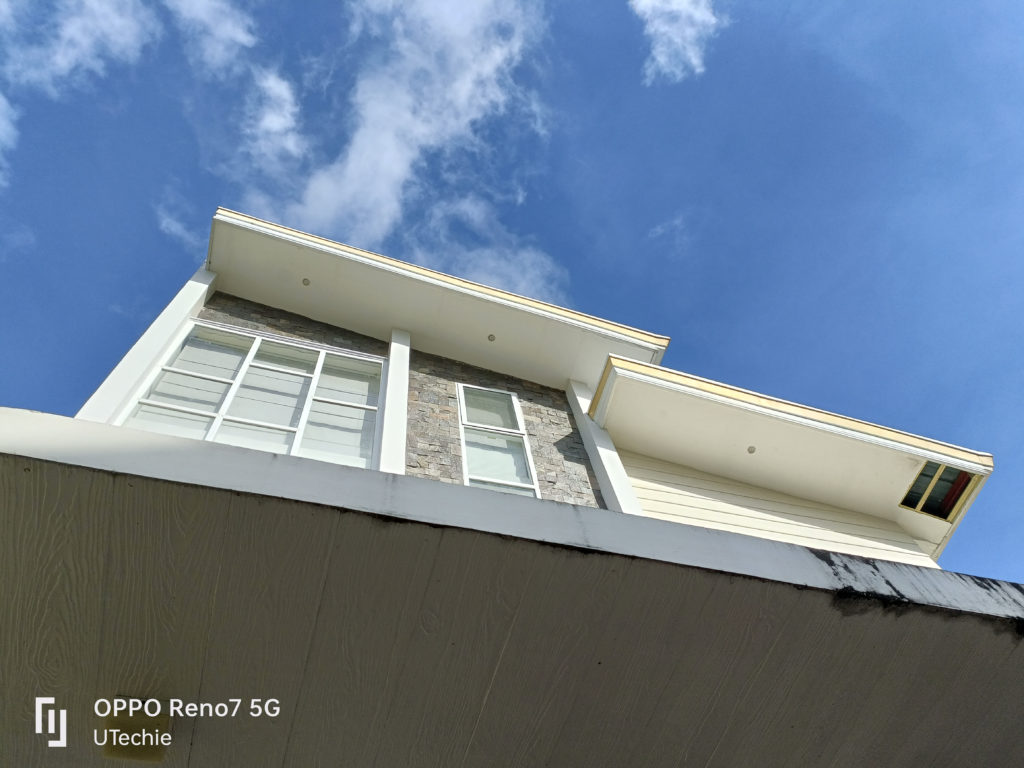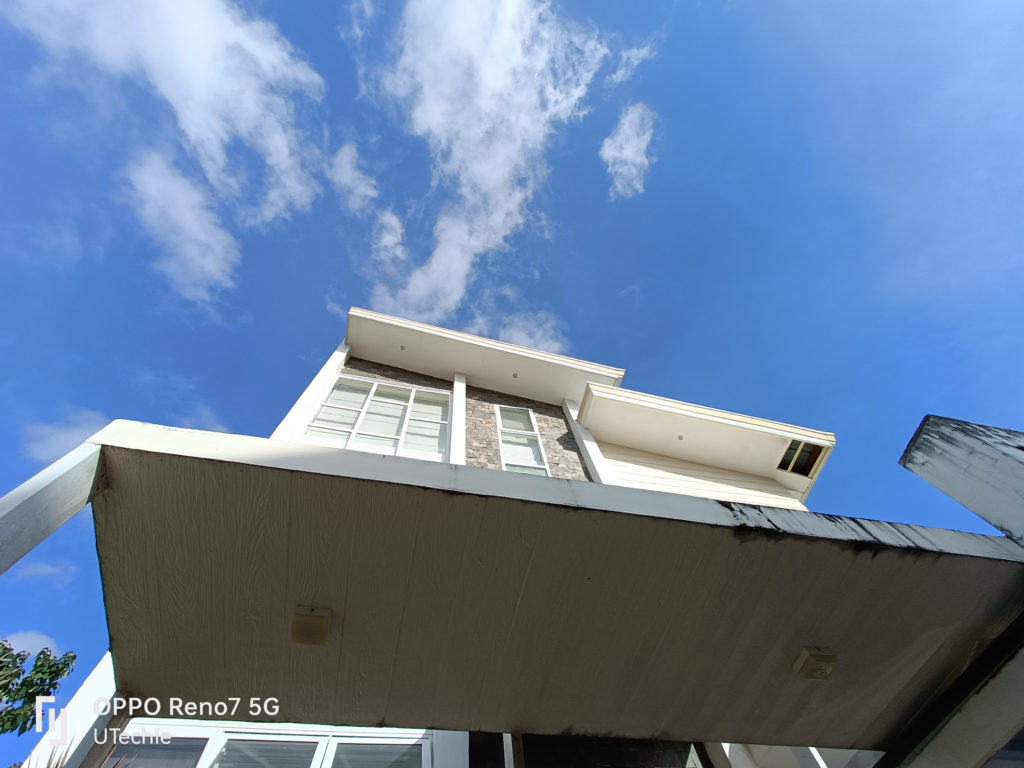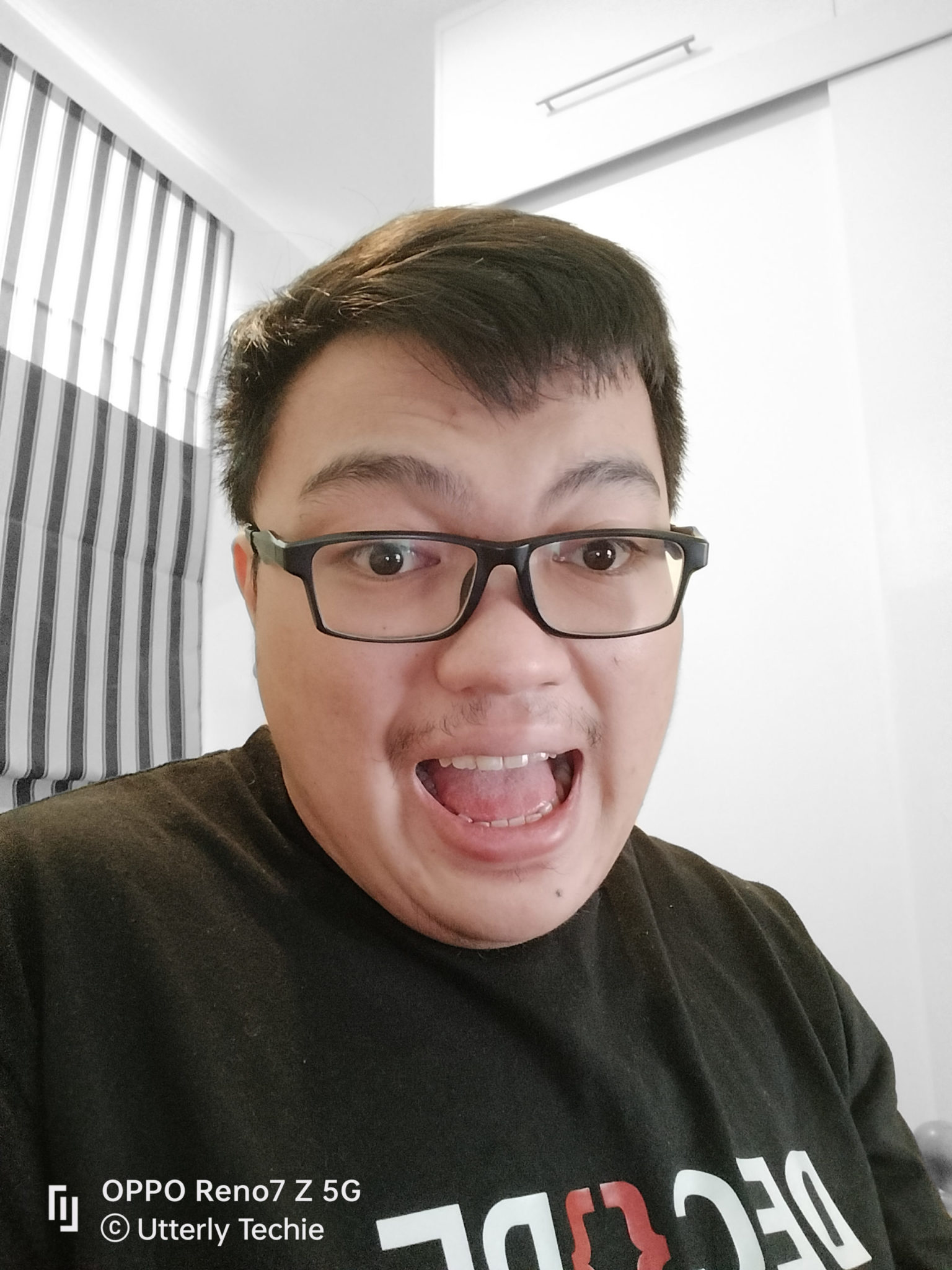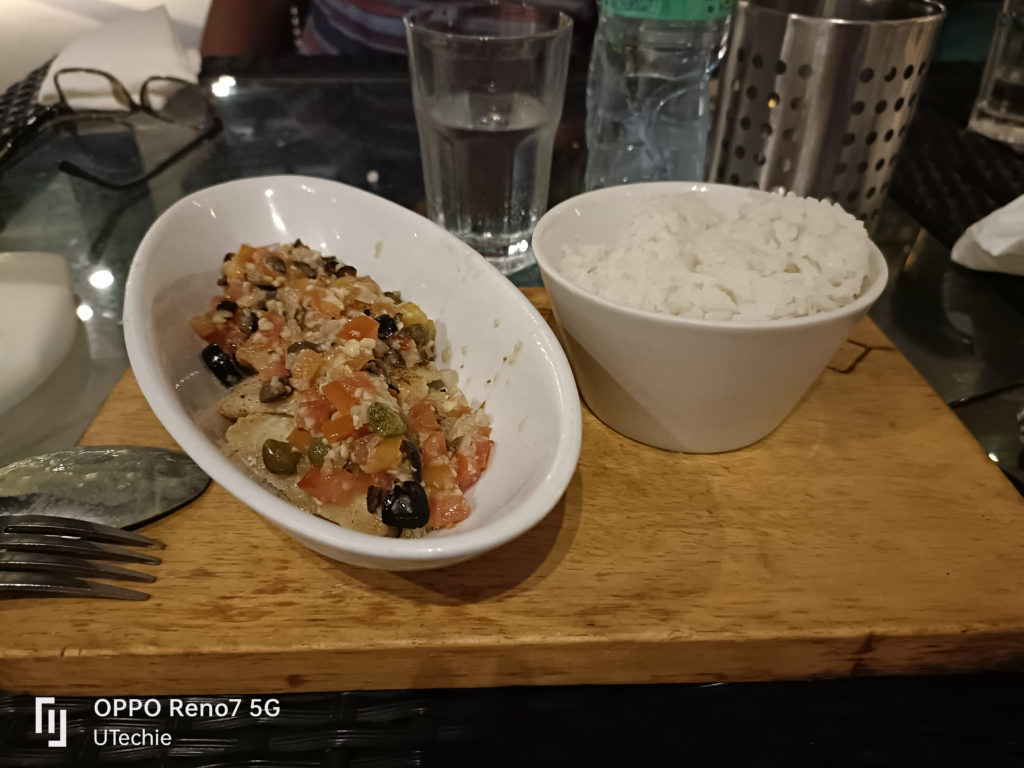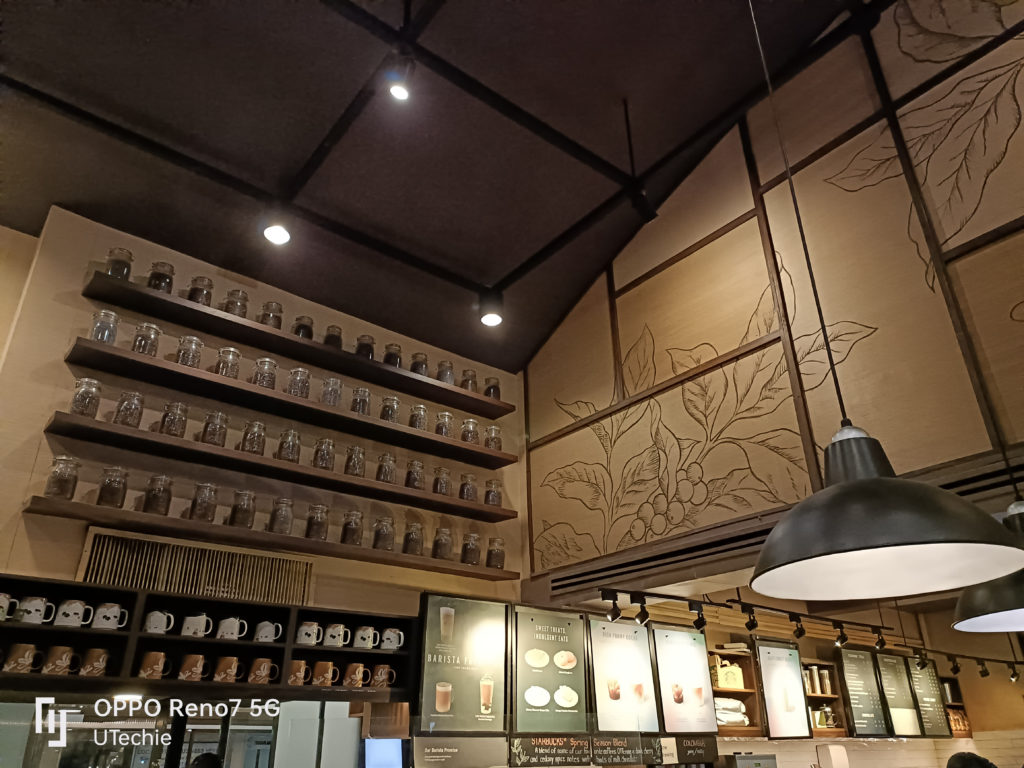 It's really interesting for OPPO to really lean on its camera software to better differentiate its mid-range phones. Here's hoping we see the company take a more substantial upgrade in the future. I particularly wanna see OPPO put its MariSilicon chip in more of its phones.
My Personal Pick
If I really had to pick between the two phones in the OPPO Reno 7 Series, it would most definitely be the OPPO Reno7 5G. The Startrails Blue color really looks pretty and not changing much of this phone really helped the company optimize it.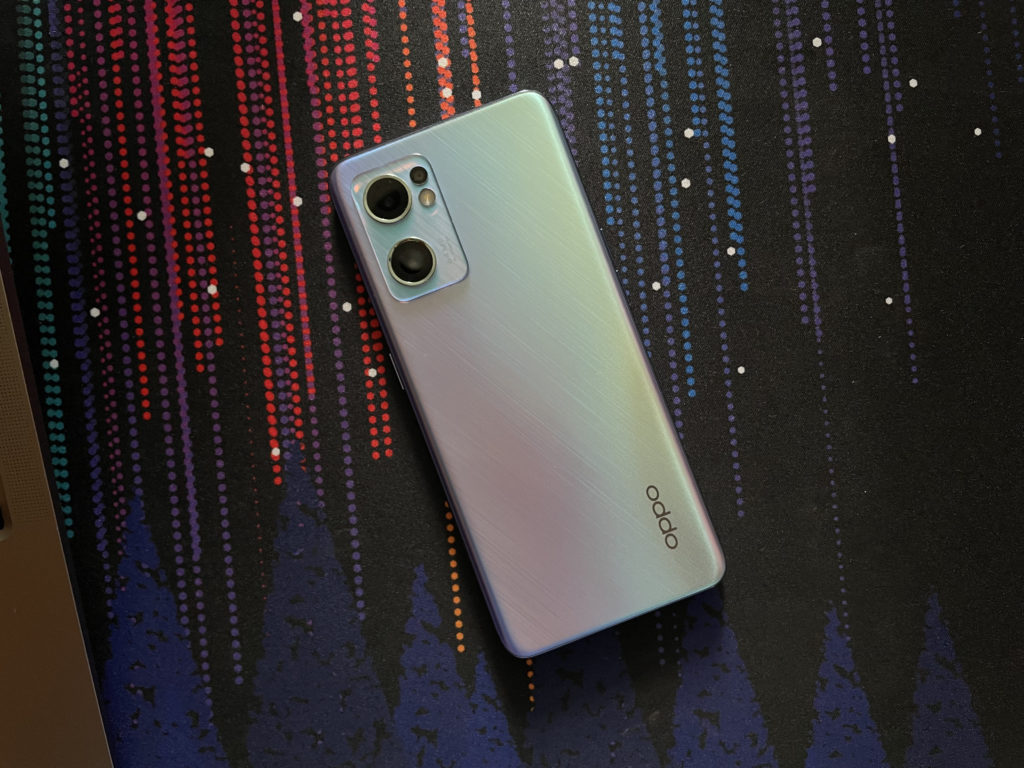 Pricing and Availability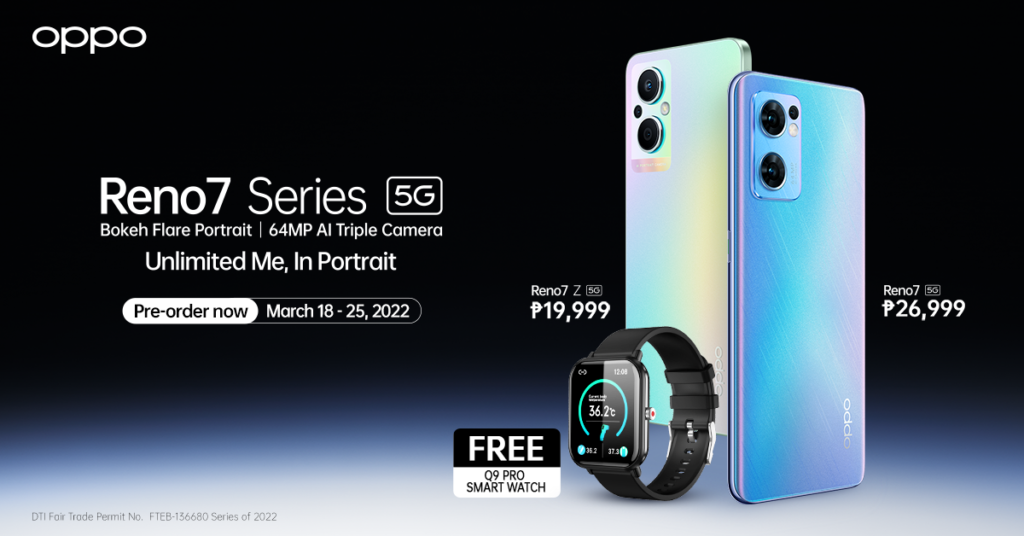 The OPPO Reno7 5G comes in two colors: Startrails Blue and Starry Black. It retails for P26,999 with 8GB RAM and 256GB storage. The OPPO Reno7 Z 5G also comes in two colors: Rainbow Spectrum and Cosmic Black. It retails for P19,999 with 8GB RAM and 128GB storage. You can order online via the OPPO Flagship Store on Lazada and Shopee and other online stores or preorder offline via OPPO Brand Stores and partner dealers nationwide.
Online and Offline Store Deals
OPPO is giving away a FREE Q9 Pro Smartwatch for customers who will pre-order the OPPO Reno7 Series 5G in authorized OPPO Brand Stores nationwide. If you want to secure your new devices online, freebies such as G25 Sports Earphones and PHP 1000 off vouchers can be claimed in OPPO's Lazada and Shopee Official Stores starting on March 11, 2022.

Additional freebies such as Q11 Smartwatch will be given to customers who will pre-order during the OPPO Reno7 Series 5G Official Launch on March 18, Shopee Super Brand Day on March 22 to 23, and on Lazada's Birthday Sale on March 26 to 27.
Postpaid Plan Offers
Get the OPPO Reno7 Z 5G with Smart Signature Plan S at P999/mo and a one-time cash out of P7,100 which comes with 5GB of mobile data package, Unli AllNet Calls and Text, and 50 mins. calls to PLDT. Customers will also enjoy 6 months of free Apple Music. This device will come with a 2-in-1 Earbuds & Speaker as a freebie. OPPO Reno7 5G will be available with SMART Signature M Plan at P1,499/mo with 10GB Data, Unli AllNet Calls and Text, and 100 mins calls to PLDT, with 6 months of Free Apple Music. Enjoy the device with the AI Gimbal as a freebie.
OPPO Reno7 5G will also be available in Globe Telecom, Free at GPlan 1999 with 41GB of mobile data package. The device will come with an AI tracker worth Php1,699. During the pre-order, subscribers will also get a 2-in-1 earphones speaker worth Php1,899 upon purchasing the other device, OPPO Reno7 Z 5G, Free at GPlan 1799 with 37GB mobile data.
Globe subscribers will also get to enjoy unlimited calls and texts to Globe/TM to other mobile networks, unlimited calls to Landline, and free one (1) KonsultaMD subscription.
Home Credit Offer
You can also get the OPPO Reno7 5G and OPPO Reno7 Z 5G at 0% interest installment plan with Home Credit for as low as P1,082 and P802 respectively.